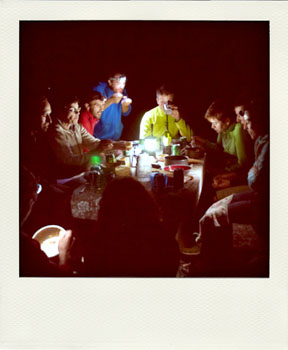 We are a pretty motley crew of climbers , photographers, videographers , journalists, scientists , cook masters, Animal's ( and plants) caretakers and freeraiders . We like rock climbing and traveling. We like fun stories and afterlunch . We like to sleep in countryside, and waste time hanging on the wall . We love to waste time funhoging.
Sometimes we review our travels in the form of articles, photos , videos and this website is our closet . We build Clownclimbing because we like . Do look further . If someday this is not fun , we left .
If you are interested in any of this for your web , magazine, book, tv, web.tv , write to clownclimbing@gmail.com. We love to work together.