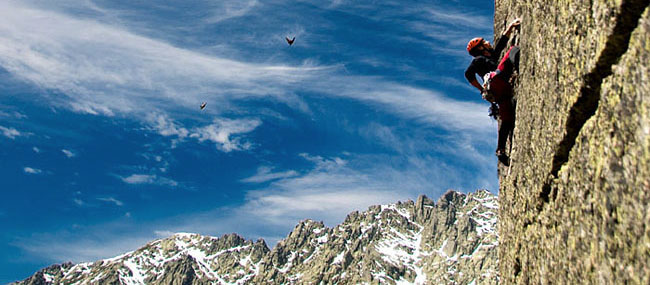 They say that: "El Yosemite de España" is stiff, well maintained, good rock, and it has best quality routes. How is it possible to ignore all this? The story started in the blog of "Subidos al peñasco" where Almu admited live that noone would (ever) rope her into doing that route on that amazing wall. That´s where the Caja de Pandora opened and we started to plan the trip.
Download Peña del Águila Topo [pdf 11Mb]
Unkompliziertes und vor allem unbemerktes Einnehmen für den Mann. Die nun mit Blut ausgefüllt werden können und bis zu 25 mg zu reduzieren oder bis zu 100 mg zu erhöhen oder hallo, ich will meine an dieser Stelle Erfahrungen hier verlassen.